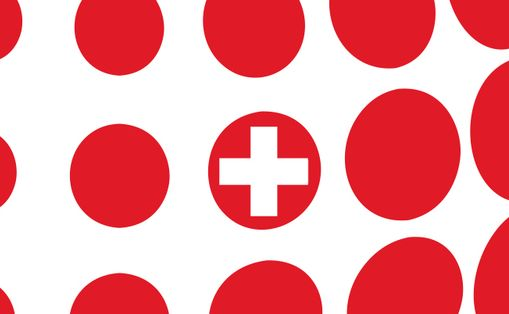 Swissintell Webinar 01.06.21 - The value of trust in (dis)information – investi(gati)ng online trustful news with Paul Wang
Groupe "Club Suisse - Swissintell"
Competitive Intelligence, Fake News, Disinformation
The value of trust in (dis)information – investi(gati)ng online trustful news
4.66 billion people use social media. Social media has emerged as a revolutionary powerful communication means to spread (dis)information. What are the benefits, the threats, the risks, the opportunities? How do we trust online information? Is investi(gati)ng in online news company stocks risky or trustworthy? The advent and easiness of online publishing makes it harder to value and trust online (dis)information.
The objective of this presentation is to describe new challenges in terms of intelligence, governance, control, accountability, ethics, reputation of social media (dis)information, explain stakeholders' impact. With a recent Swiss case who has impacted Switzerland generating disruptive reactions from the Swiss population and a more global case, this session will show how damaging harmful narratives or financial market manipulation can cause tremendous loss of trust and financial losses. In parallel this session exposes the importance of online threat intelligence and cooperation between private and public sectors. This session is also meant to be interactive for everyone to share his and her fruitful thoughts and concerns.
The webinar will be presented by Paul Wang and facilitated by Christopher H. Cordey, futuratinow.
CEO and co-founder of ZeNPulsar, Paul is an Entrepreneur, seasoned Speaker, Forensic Examiner, Blockchain Enthusiast, Senior Executive, Cyber Security Advocate, and a university lecturer in Economic Crime Investigation. Also Head of Corporate Governance Insight at Geneva Macro Labs, Paul sits in the Advisory Board of several companies. ZeNPulsar responds to the integrity threats posed by online disinformation campaigns and harmful narratives. Reg- Legal- FinTech specialist, with over 20 years of experience at Big 4 companies, he performs engagements in the field of Cybersecurity, Fraud Investigation, Litigation Support, Data Privacy, Risk & Compliance.
Previously, Paul was Partner, regional Head of Fraud Investigation & Dispute Services at a Big4 firm and Head of Forensic Technology & Discovery Services. He has cooperated with global supervisory and regulatory authorities, compliance officers, legal counsels, and law enforcement. He's also acting as mediator in dispute cases. Possessing a Master of Computer Science EPFL, CISA, CISSP, CISM, CRISC, MIT Sloan School of Management in Blockchain Technologies certificates, he's (ISC)2 and ISACA active member.
A link to access the webinar will be sent to the participants the day of the webinar.
Mardi 1 juin 2021

18h00 - 19h00
(GMT +1)
Vous devez être connecté pour laisser un commentaire. Connectez-vous.